Sciatic Nerve Pain Treatment in Englewood
Spinal Decompression Therapy Offers Effective Relief For Sciatica Pain
Fast Sciatica Relief With Lasting Results
Dr. Albert Teague understands how uncomfortable it is to experience sciatic pain that radiates into the buttocks and down the back of your leg to the toes. You may also experience tingling, numbness or a burning sensation with sciatica. Common causes of painful sciatica include disc herniation or degenerated discs.
Spinal Decompression For Sciatica Pain Relief
Spinal decompression is a nonsurgical, traction based therapy for the relief of back and leg pain, or neck and arm pain. It is FDA approved and has a high success rate for pain associated with herniated or bulging discs, even after back surgery.
Dr. Teague has freed thousands of patients of pain during his 35 years in practice. You could be next.
Don't live with sciatic nerve pain – Call us at (937) 836-1000 or book an appointment online now!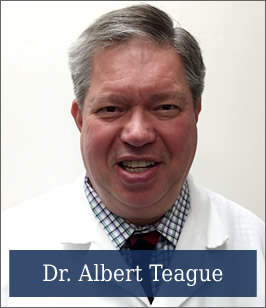 Effective Sciatica Pain Treatment in Englewood