About Us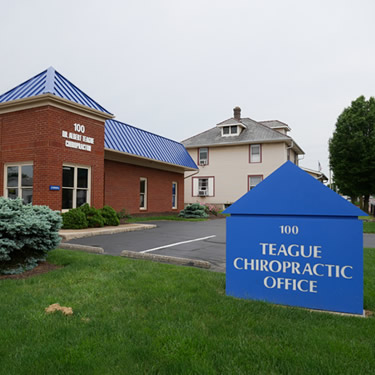 Our Office Provides Full-spine Adjusting
Optimal wellness and pain relief have been the focus of our chiropractic care office since 1981. Teague Chiropractic is dedicated to working with Englewood and Brookville, Vandalia, Brookville community members of every age and occupation.
Our unique emphasis is on the importance of gentle, full spine adjusting. Dr. Albert Teague provides this service to help his patients achieve great results and a better quality of life.
Our Philosophy
Our single-minded mission is to do the most to help you while you are here in the office. Our passion lies in the direction of full spinal correction; however, receiving this type of care is always your decision. Dr. Teague's philosophy is that it is vital that he improve on an ongoing basis to be of more help to those he serves. He lives up to that philosophy by constantly refining and expanding on his techniques.
Relief from Pain
Our initial goal is to get you relief from your injury or complaint. We will do whatever we can to get you back in the game quickly and safely.
The next step is to continue to help you see improvements that you perhaps thought were not possible. Next, we will recommend that you maintain the changes we have made together through an adjustment performed once every three or four weeks.
This simple and practical approach changes lives.
MEET DR. TEAGUE »
Book an Appointment Today
Dr. Teague is an experienced and skillful doctor, and often hears the remark, "you've got to go and see this guy." If you or a loved one are suffering from an acute or chronic issue, place yourself in our hands. We are results-oriented and will do our best to turn your health around. It can be done!
Contact us today for a complimentary consultation. We feature on-site X-rays and are in-network.

About Teague Chiropractic | (937) 836-1000